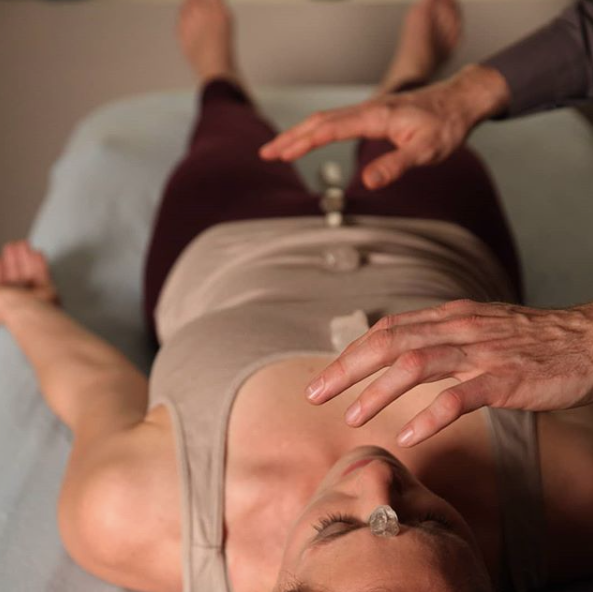 Polarity Healing
Cal has a very comforting and assuring presence. He is very skilled. He integrated energy work and massage seamlessly, and it felt as though he was treating the body as a whole unit, not segmented into body parts and muscle groups.
What is Polarity Healing
Polarity Therapy is an holistic system invented by Dr. Randolph Stone. Dr. Stone was an osteopath, naturopath practicing in the 1940s through the 60s. Stone sought the root cause of disease, where he ventured to China and India to study Ayurveda and Chinese Medicine. He studied Hermetic science. He found how these systems related to the structure and physiology of the body, He determined that energy influences physiology.
Polarity sessions entail an intake session of 5 to 15 minutes about physical ailments, life goals, emotional blockages and distress, obstacles and relationships, creativity, career, spirituality, habits etc.
What Can I Expect
A polarity session is done clothed on the table and involves some craniosacral light rocking motions and light touch on accupressure points and fascia and light massage techniques. The work is gentle, yet powerful, as it moves subtle energy through the systems of the body.
Clients often report feeling a deep sense of peace or a state of relaxation or clarity. Clients emerge from these sessions feeling less sore, tired, and less hyperactive, more in their body, more empowered to take control of health
Polarity can be combined with therapeutic massage or myofascial release in a single session
Contact Us to Book an Appointment
If you have any questions about our services, or even services you would like to see, drop us a line! We look forward to being a part of your healing journey. 
Please call or text us at 207-699-8483 to make an appointment. You can also send an email by using the form on this page.